FRESh. delicious. Authentic.
• Fresh fish • Japanese Fusion • Ramen • Sushi •
Located in Midlothian, Virginia, Bluefish Grill is a family owned Asian Fusion restaurant.
After moving from the West, the owners of Bluefish Grill decided to open a family owned, Asian-Fusion restaurant. With their unique skill sets of making sushi, seafood, and Asian cooking, the owners created Bluefish Grill with a single goal: Bring authentic and fresh food and friendly service to the customers.
Since opening in March of 2016, we have been delighting our customers with our food and service. Read our reviews and view our photos on our yelp page.
Phone
(804) 303-3561
Location
4948 E Millridge Pkwy
Midlothian, VA 23112
Hours
Mon-Fri 11:30a – 2:30p | 5p-9p
Sat 11:30a–9p
Sun Closed
SPECIAL HOURS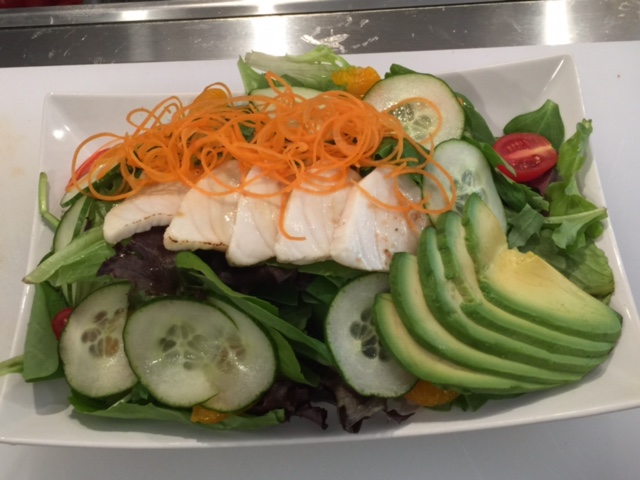 How to find us. We hope to see you soon!
Market Square Shopping Center
4948 East Millridge Parkway, Midothian VA 23112
Hardworking, Smart, and Friendly servers are needed at Bluefish Grill. The applicant must be older than 18 and be able to work under stress related conditions. Servers must be able to work in a family run restaurant environment. Pay, hours, and other information will be discussed in interview and further contact. Please apply online at Indeed: https://www.indeed.com/
Dishwasher/Prep Cooks are needed at Bluefish Grill. The applicant must be older than 18 and be able to work under stress related conditions. Must be able to work under a family run restaurant environment. Dishwashers/Prep Cooks will wash dishes, conduct prep work such as cutting vegetables and portioning food. Pay, hours, and other information will be discussed in interview and further contact. Please apply online at Indeed: https://www.indeed.com/
Chefs are highly needed at Bluefish Grill. However Chefs must be highly skilled, able to work under high stress conditions and must be able to cook a variety of food from American through Asian. Selecting Chefs is a highly competitive process. Pay, hours, and other information will be discussed in interview and further contact. Please apply online at Indeed: https://www.indeed.com/